The content is accurate at the time of publication and is subject to change.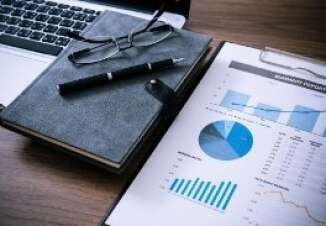 The February 2018 consumer credit default indices by S&P and Experian are out. They show that credit card default rates are up seven basis points, hitting 3.64 percent. On the other hand, the rate for auto loan defaults rose just two points to 1.09 percent, and the rate for first-time mortgages held steady at 0.72 percent.
The S&P/Experian Consumer Credit Default Indices look at changes in consumer credit defaults, and in February the overall rate went up just one basis point from January, hitting 0.96 percent. The outlook for consumer credit defaults are favorable, according to the index, with the rates of auto and first mortgages maintaining the status quo. That's due to three factors: low unemployment, stable inflation and expectations that the current economic trends will continue.
Yet credit card default rates are not following this pattern. While bank card default rates either experienced an upswing or held steady for five successive months, they have now reached their highest point since October 2012.
"One anomaly in the data is the default rate on bank cards. The rate has been trending upward since its December 2015 low and has not been below 2.49 percent in more than two years. While interest rates on bank cards are substantially higher than the rates on other forms of consumer borrowing, they are little changed in the last two or three years. Different measures of consumer debt service do not point to increased credit problems," says David M. Blitzer, Managing Director and Chairman of the Index Committee at S&P Dow Jones Indices.
"Retail sales are rising with the improving economy, but not by enough to outpace incomes and lead to rising default rates. After 15 consecutive months with the bank card default rates higher than year-earlier levels, this trend could be a hint of unrecognized issues," he added.
An upswing in default rates for some cities and downturns for others
In February, Miami and Dallas saw increases in their composite default rates, with Miami showing the biggest increase, up 27 basis points and hitting 1.54 percent. Dallas is up two basis points, hitting 0.89 percent.
Yet Los Angeles has a downturn in their default rates, dropping 13 basis points to 0.64 percent, and Chicago went down eight basis points to 1.15 percent. Last but not least, New York City dropped one basis point to 0.94 percent.
The indices are published by S&P Dow Jones Indices LLC and Experian, and they are released monthly. For this report, they looked at four categories of loans: auto, bankcard, first mortgage lien and second mortgage lien. The calculations for the indices are based upon data taken from Experian's consumer credit database.