The content is accurate at the time of publication and is subject to change.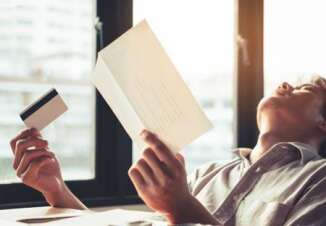 The amount of late payment fees may change every year due to inflation.
Credit card issuers are allowed (according to Regulation Z, which is a part of the Truth in Lending Act of 1968) to impose penalty fees on consumers for violating account terms and credit card late payment fee is one of such penalties.
However, banks cannot charge any amount they wish. The amount of certain provisions in Regulation Z is calculated by the Consumer Financial Protection Bureau each year. The amount of late fees is one of the provisions the CFPB looks at and calculates to account for inflation.
Thus, last year's amount for a first late payment was up to $28. In 2020, this amount has been increased to as much as up to $29. Further late payments on a card made within the next six billing cycles cost up to $39 in 2019. In 2020, if consumers continue being late, the credit card issuers are allowed to charge up to $40 late payment fee.
While not all issuers charge the maximum late payment fee, some has already updated their credit cards terms accordingly. Thus, credit card terms and conditions of Citi cards, First Access cards, Total Visa, and Milestone Mastercard cards were updated recently to reflect this change. Other issuers, like American Express, Chase, Capital One, Credit One, and Discover, haven't updated the amount of the fee on credit cards yet.
Even though the credit card late fee is increasing, its amount can't be more than the minimum payment due on a credit card. Nevertheless, we would recommend reading terms and conditions of your credit card more closely and look out for notifications from your bank.