The content is accurate at the time of publication and is subject to change.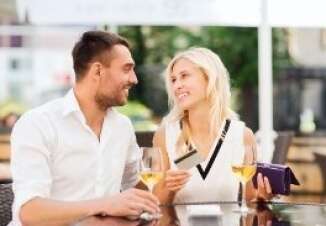 How do you prefer to pay when you're on your vacation? If credit cards are your go-to payment method, then you are not alone; 46% of people use their credit card too, according to a new vacation study by Discover. While credit cards are clearly popular, they also found that debit cards (25%) and cash (24%) were part of people's vacation spending strategy, while just 3% of people use checks or traveler's checks.
They also found that popular payment methods vary from generation to generation, according to the generational breakdown in the study. In fact, they found that 60% of Baby Boomers and 68% of the Silent Generation took their credit cards on vacation with them, while Gen Z prefers to head out of town with cash in their pocket.
Some not using rewards credit cards
While credit cards are trending, consumers could be using them more effectively, according to the study. They found that many are not using rewards credit cards, or they are letting their rewards sit unused when planning a trip.
They found that 30% of people who are planning on a vacation this summer aren't using a credit card that earns them miles, points or cash back. And 26% of people that do have a rewards card don't use their rewards to pay for any of their vacation expenses. "This survey shows that there is no one-size-fits-all summer vacation regardless of your age or preference for travel," said Emina Dautovic, senior marketing manager at Discover.
"Wherever your summer travel takes you, there's an opportunity to earn rewards on travel-related and everyday purchases by using a travel credit card. From airfare and hotels to gas and groceries, the rewards you earn can be put toward the cost of your next vacation,' she added.
Gen Z looking for an epic adventure
As you may have guessed, they found that the Gen Z, the youngest generation, was all about having an adrenaline rush when traveling. For 30%, having an action-filled adventure was on the top of their vacation list, while just 8% of Millennials were looking for the same kind of vacation experience.
What about the older generations? Just 7% of Baby Boomers and 9% of the Silent Generation were looking for this kind of vacation adventure.
If Millennials aren't looking for action, what are they looking for? The study found that for 28% the focus is on having fun with family and friends. Interestingly enough, they are on the same page as their elders, with 36% of Baby Boomers and 46% of the Silent Generation looking to get in some quality time with friends and family. On the other hand, Gen X is looking for some relaxation.
What about seeing or experiencing something new? For 24% of people across all the generations having time to check out a new city or destination was on the top of their vacation planning list.
This study was conducted by YouGov Plc. They interviewed 1,110 adults online between April 26 and April 27, 2018. The survey was carried out online. All respondents were located in the U.S. and aged 18 and up.