The content is accurate at the time of publication and is subject to change.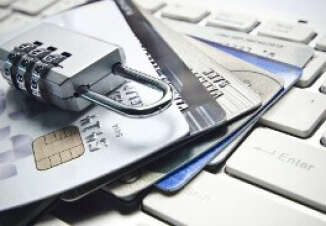 When it comes to the safety of your credit cards, bank accounts, and your identity, cybersecurity is a big concern. Have you ever wondered what states have the best or worst record when it comes to cybersecurity?
If you have, you don't have to wonder anymore with the release of the new Webroot survey showing that New Hampshire, Massachusetts, Utah, Rhode Island and Minnesota are the safest states, while Florida, Wyoming, Montana, New Mexico and Illinois are the riskiest.
For this study Webroot, a cybersecurity company, took a close look at what people know about cybersecurity and how they keep their data safe. While they found that some states are safer than others, in general people need to up their game when it comes to cybersecurity.
"Regardless of the region, the riskiest states index shows that many people in the U.S. are jeopardizing their safety with inadequate cybersecurity practices," said David Dufour, Vice President of Engineering and Cybersecurity, Webroot.
"To help fight widespread threats like ransomware and phishing attacks, internet users should run a security solution on their personal devices and make sure that all security and other software applications are up to date."
Risking credit card safety
Keeping track of credit card and bank statements is important, along with making sure to block pop-ups, change passwords, and take a minute when opening strange emails. That said, the study found that just 24% of people take any of those precautions, which is problematic because taking any or all of those actions would help keep credit cards, bank accounts, and identities safe.
On top of that, just 50% of consumers have installed antivirus or internet security software on their devices to keep hackers at bay.
High-risk behavior
Florida took the top spot on the riskiest state list, so it's natural to think age might play some kind of role in the study's risk assessment. Yet, that is not the case because, in Florida, 75% of individuals under 30 exhibited high-risk behavior when it came to cybersecurity.
One of the reasons Florida is on the riskiest state list is because 72% of Floridians said that they actually share passwords with someone else. On the other hand, 53% of people living in New Hampshire (the safest state) said that they never share passwords with family, friends or others.
Webroot's Riskiest States Report was carried out in April 2018 by Ponemon Institute. They interviewed 4,290, residing in each of the 50 states and Washington D.C.