The content is accurate at the time of publication and is subject to change.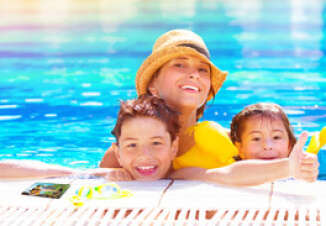 Vacationers who have been at Wilderness at the Smokies may want to check their card statements and credit reports because the Waterpark Resort and Family Adventure Center, has reported a data breach compromising their computer systems from February 18 to March 10, 2015. The areas affected by the breach include on-site food and beverage outlets, attractions, and retail locations, but a secondary breach also affected the system used to pay for and book reservations at the hotel, as well as buy gift cards online.
The Smokies is taking steps to upgrade security and protect their customers. "We sincerely apologize for any inconvenience this incident may have caused our guests. The privacy of our guests is a priority at Wilderness at the Smokies," said Russell Archuleta, general manager. "We have implemented additional measures to further enhance the security of our systems and will continue to prioritize guest privacy and information security."
The inside scoop
The Wilderness at the Smokies, discovered the breach on November 3, 2015 with the help of a third-party team of forensic investigators. They found that sophisticated malware had been placed on key computer systems used to process debit and credit cards.
At that point the launched a full investigation to find out what had happened and the extent of the breach, ultimately discovering that the computers for their on-site retail and attractions had been affected and that credit and debit cards used during the three-week period in the spring last year were compromised. The data that may have been stolen during that time includes people's names, credit card numbers, expiration dates, and CVVs.
Credit monitoring on the Smokies
They are offering people who were guests at Wilderness at the Smokies and used their credit cards during that period access to a free year of credit monitoring. People who may have been affected can sign up for credit monitoring on their website.
People who want more information about the breach can contact Wilderness at the Smokies directly by calling the dedicated assistance line at (855) 770-0004. It is open Monday to Friday from 9 a.m. to 7 p.m. People who opt to call should give the operator the reference number, which is 7978121415.