The content is accurate at the time of publication and is subject to change.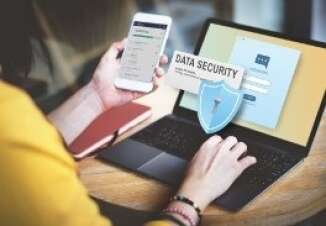 A large-scale breach could be in the cards for the US, according to a new report by Experian Data Breach Resolution, finding that Americans could face the first large-scale attack on vital aspects of the country's infrastructure. This, in turn, could cause a wide range of problems for not only private citizens, but the government and businesses as well.
That is just one of the predictions found in the fifth annual Data Breach Industry Forecast, which is designed to provide a heads up when it comes to the current and future cybersecurity landscape, as well as help businesses prepare for possible cybersecurity events.
"Our threat landscape is constantly evolving, making it increasingly difficult for businesses to mitigate risk," said Michael Bruemmer, vice president at Experian Data Breach Resolution.
"It's critical that businesses learn what's on the horizon and incorporate these threats into their incident response plans. Our annual report outlines some of the key areas to help empower businesses to stay one step ahead in the coming year," he said.
Breaches, world power, and the EU
Experian Data Breach Resolution includes additional predictions for the year ahead. The fact that the General Data Protection Regulation (GDPR), which was developed by the EU to strength cybersecurity, will take effect was also included in the forecast. Why? Because if US-based companies do not comply with these regulations they will face big penalties.
They also believe that governments will keep being a big draw for cyber-attacks and that this could result in a shift of power around the globe.
Artificial Intelligence and The Internet of Things
Artificial Intelligence (AI) is often shown in movies as a benevolent force or one that can create havoc. In this forecast, they believe that hackers using AI's could make the traditional multi-factor authentications that we are familiar with inoperable.
What about wearables that let people communicate and make purchases? Here too they warn that vulnerabilities in these devices could lead to large-scale confusion, and perhaps result in new regulations to up security for the industry and consumers.
The 2018 Data Breach Industry Forecast also includes a new section that revisits predictions made in previous editions of the report dating back to the inaugural report in 2014. In this section they take a look to see if previous predictions were just a fad or were an emerging trend that is still creating issues.
To get more information people can visit the website.