The content is accurate at the time of publication and is subject to change.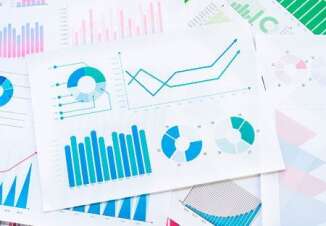 Data breaches happen almost regularly now, exposing our email addresses, passwords, credit card numbers, social security numbers and other sensitive data. This may result in identity theft which, according to a recent study, happens every 2 seconds in the United States. To be prepared for breaches, you should know what to expect from cybercriminals. Experian published their "2020 Data Breach Industry Forecast" predicting top five threats consumers and businesses should be aware of to keep their information safe.
Experian's five predictions for 2020 include:
"Smishing": Cybercriminals will leverage "smishing" identity theft techniques to target consumers participating in online communities. Hackers will send unsuspecting consumers fraudulent messages via SMS text to request bank account details or other sensitive data.
Attack from the skies. In 2020, hackers will take advantage of free public Wi-Fi systems. With thousands of drone devises operating in the U.S. today, cybercriminals can equip a drone with affordable mobile hacking devices to scour the skies for consumer data on the public Wi-Fi networks.
Deepfake technology. With this technology, cybercriminals will be able to digitally spread misinformation by generating fake video and audio content. This may disrupt the operations of financial markets, politics and other industries.
New targets. Young industries, such as cannabis retailers and cryptocurrency businesses, are new desirable targets for hackers aiming to gain access to their sensitive data.
Mobile payments. The booming mobile payments industry will attract cybercriminals. Hackers will be able to access payment data over unsecured networks and target large venues as concerts or sporting events.