The content is accurate at the time of publication and is subject to change.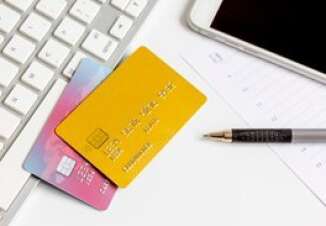 A late payment notice can come in many forms these days when many lenders are going digital, with notices ranging from an email to a text message, yet consumers still like to get a call, according to a new study by FICO consumers. And while many consumers enjoy social media contacting them via these platforms about a late payment is a no-no for many.
The study found that lenders should take a close look at their mobile strategy so they can better understand what consumers are looking for when it comes to communication. For instance, while lenders may assume using mobile apps to take payments will do the trick, not all consumers are on board with that--just 12% prefer to make late payments using apps, even though SMS (text message) reminders are popular.
In fact, they found that a third of people prefer to get an SMS regarding a late payment, yet just fewer than 15% actually get one. And getting an actual call from lenders is important to many, with 27% indicating that they are most likely to respond when getting a call.
"Today's mobile-first, digitally savvy borrowers expect friendly and helpful services from lenders on every channel," said Tim VanTassel, vice president of FICO's credit lifecycle business line.
"US lenders have to strike a fine balance between automating their customer communications effectively without losing sight of the importance of live contacts for select borrowers to take action in order to boost repayments," he said.
Reaching out via social media is a no-no
While social media is very popular, consumers are not up for getting payment communications on these platforms or via chat apps. Just 8% of people said they would be comfortable getting communications about their late payments via social media.
What about email? It's the channel that is used the most often to remind people about their payments, with 36% picking it as their preferred way to get notifications, while 42% already get their notices via email.
Making late payments
When it comes to catching up with those late payments, for 31% using a website or online portal is their top choice, while 17% prefer using the companies call center.
This FICO study was conducted between June and August. They interviewed 3,600 consumers, who were over the age of 18.