The content is accurate at the time of publication and is subject to change.
This content is not provided by Citi. Any opinions, analyses, reviews or recommendations expressed here are those of the author's alone, and have not been reviewed, approved or otherwise endorsed by the Citi.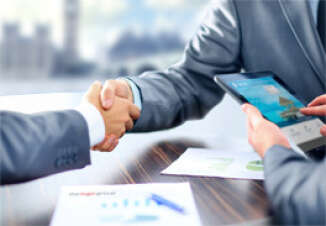 Diners Club International, Ltd., a part of the Discover Global Network and a business unit of Discover, has inked a deal with The Logic Group, a payment and loyalty specialist based in Europe. The pact allows the card issuer to broaden their acceptance in the U.K and Europe. For cardholders it means they will be able use their Discover and Diners Club cards at more merchants across the pond.
"Working with The Logic Group expands our footprint and gives our cardholders access to an ever-increasing number of top-tier merchants," said Gerry Wagner, vice president, Discover Global Network. "It is an important step in ensuring acceptance at European merchants where our cardholders want to shop."
This relationship is the latest development in the Discover Global Network's ongoing efforts to partner up with key payment service providers around the world in order to get leading brands and merchants to begin accepting Discover and Diners Club cards. Last year Diners Club penned a similar agreement with ACLEDA  Bank Plc., Cambodia's largest bank.
While the move is a win for Discover and Diners Club, it is also good for the Logic Group. "This new agreement with Diners Club International will offer strong value to The Logic Group's clients as both Discover and Diners Club bring with them a very loyal and affluent customer base,"  said Jon Banks, director of payments and customer loyalty at The Logic Group.
In today's competitive market it has never been more important for brands to provide the global consumer with a great customer experience, which includes accepting their preferred payment methods," he added.
Discover Financial Services purchased Diners Club International in 2008, from Citibank (Citi is a Credit-Land.com advertising partner), and began putting its logo on Diners Club cards in 2011.
Diners Club International was established in 1950, and is credited with being the first charge card in the world. Diners Club offers products to consumers, corporations and small business owners.
The Logic Group is headquartered in the U.K., and specializes in European payment and loyalty systems. The brands they work with include European based hospitality, retail, entertainment, and financial services companies.