The content is accurate at the time of publication and is subject to change.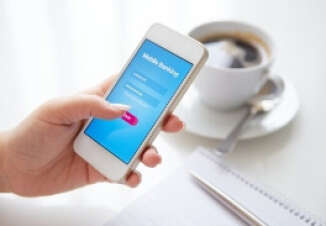 With the new upgrade of the Discover App, it will be easier for cardholders to check their credit card information, whether they want to take a look at their account summary or find out what their current cashback balance looks like. The upgrade is set to go into effect this spring. It will be part of an app update, making the transition seamless.
They have also developed a new layout, which includes a tile-based format, providing users with a more personalized interface. The revamped design comes along with a call-to-action button, giving users a heads up when they are getting close to their credit limit or if they are due for a credit line increase.
With more and more people using their mobile devices to manage their accounts, the apps new design is a way for Discover to give their cardholders more features and make their lives easier. "Our mobile login rate continues to climb, with more than two-thirds of cardmember logins taking place on smartphones and tablets in early 2018," said Szabolcs Paldy, vice president of e-business for Discover.
"Mobile-first thinking is key to offering a best-in-class customer experience, and our redesign emphasizes ease of navigation and personalization," he added.
More features but some things stay the same
Along with these new features and increased functionality and navigation, the new app includes a variety of features that are found in the current version, including In-App Messaging, Freeze it® and Apple Touch ID.
With In-App Messaging, people can reach out to a customer service representative via the app. They will connect with the customer service agent in real time. The agent will be based inside the United States. Also, they will not have to stop and restart their query since it will be conducted seamlessly.
Have you ever lost your credit card or misplaced it? Calling Discover can take time, but now with the Freeze it option, people can actually freeze their account themselves via the app. This way no new purchases will go through, nor will cash advances or balance transfers until the freeze is removed. Once the card turns up, it only takes a few seconds to unfreeze the account.
IPhone users can also take advantage of Apple Touch ID and Face ID in order to sign in to the app. This can be used on other supported iOS devices as well.