The content is accurate at the time of publication and is subject to change.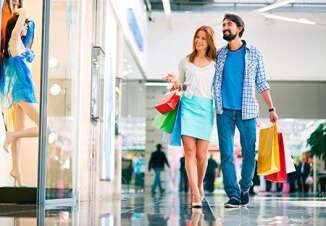 Discover's new 5% calendar is announced - there will be more opportunities to earn cashback bonus in 2020.
Existing Discover cardholders can already start planning their spending for the new year as Discover has released its 5% calendar for 2020. Those who are not Discover cardholders yet, may want to consider getting an eligible Discover credit card as new bonus categories has been announced.
Here are the cashback bonus categories for 2020:
January-March (activation is open): grocery stores (excluding purchases made at Walmart and Target), Walgreens and CVS
April-June (activation starts on February 1, 2020): gas stations, Uber, Lyft and wholesale clubs
July-September (activation starts on May 1, 2020): restaurants and PayPal
October-December (activation starts on August 1, 2020): Amazon.com, Walmart.com and Target.com
To be able to earn the 5% cashback bonus, cardholders need to activate it each quarter. Discover usually allows to activate it well before the new quarter starts. The 5% cash back can be earned on up to $1,500 in purchases, but all other purchases will earn 1 percent cash back without caps.
Credit cards that qualify for earning the 5% cashback bonus are Discover it® Cash Back, Discover it® Student Cash Back, and Discover it® Balance Transfer.
In the meantime, existing Discover cardholders can activate (if haven't done so) the fourth 5% cashback bonus category of this year which will be active through December 31, 2019. The last category of this year allows to earn 5% cashback bonus at Amazon.com, Target and Walmart.com on up to $1,500 in purchases.