The content is accurate at the time of publication and is subject to change.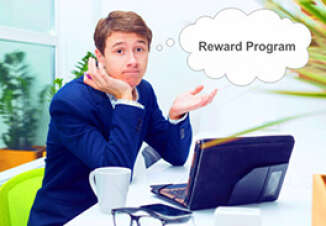 When it comes to rewards programs most consumers do not believe they are rigged, according to a new study by Colloquy, a publishing, education and research practice, with 59% believing that are on the up and up.
Yet, not everyone is on the same page, with the other 41% believing in their heart of hearts that rewards programs where people earn points, miles or cash back are surely rigged.
Colloquy also asked people who gets the best bang for their buck from rewards programs, with 34.5% believing that savvy shoppers rack maximize benefits, while 27% went with credit card companies, followed closely by brands (26%) and, last but not least, wealthy people (12%).
All in all, most people will not change how much or how little they take part in rewards programs, with 76% saying just that, while 12% said they will be trying to get more points, miles and cash back. And another 12% will be reining in their participation in rewards programs.
Millennials weigh in
Are rewards programs rigged? When younger millennials, falling in the 18-24 age range, were asked this question 53% answering yes. This number representing a 29% increase over the general population.
Yet, fewer of their older counter parts – older millennials in the 25-34 age range that is - believe rewards programs are rigged, with just 37% saying yes.
Political and gender lines
When looking at political party leanings, the study found that 48% of people taking part in the survey who said they were Republicans indicated that they believe rewards programs were somehow rigged. While 30% of self identified Democrats, said they were rigged.
What about the gender divide? Here 43% of women went with saying rewards programs were rigged versus 40% of men.
According to Colloquy the fact that more consumers than not are believers in these programs is good news for rewards programs.
"In an atmosphere where venerable institutions are being questioned, it should be reassuring to marketers that nearly 60% of consumers believe in their programs, and that consumers identified smart shoppers as the chief beneficiaries," Colloquy Editor-in-Chief Jeff Berry said. "At the same time, the survey should remind brands that rewards must be relevant, easy to earn and redeem, and that they must uphold the value exchange."
The Colloquy study was carried out from October 17 to 21. They spoke with 1,500 consumers in the United States.