The content is accurate at the time of publication and is subject to change.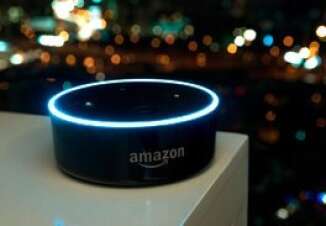 Voiced based banking is now in the cards for U.S. Bank customers with an Amazon Alexa device in their home or office, due to the rollout of the new U.S. Bank Skill for Amazon Alexa letting people do everything from checking their balance and transaction history to making a payment on their U.S. Bank credit card.
All they have to do is give Alexa a voice command and she will carry out their bidding. "Voice technology is going to be central to the future of digital interaction. We've all become accustom to speaking to our devices for simple things like getting directions to a restaurant or placing a call," said Gareth Gaston, head of omnichannel banking at U.S. Bank.
"Now, voice services such as Amazon Alexa are making it easy to check an account balance or hear a payment due date without picking up a phone or logging in to internet banking. It's a great example of innovation coming home for U.S. Bank customers," he said.
What Alexa can do
To get started customers should have an account with Amazon and own an Alexa device, which includes the Amazon Echo, Echo Dot or Tap. They will also need to download the Alexa App to their mobile phone. Once all of that is in place they can have Alexa take care of their banking by just asking her.
What can U.S. Bank customers so with the U.S. Bank Skill for Amazon Alexa? They can ask Alexa to take care of a variety of issues and functions including:
Checking balances on all of their U.S. Bank credit cards, checking and savings accounts
Finding out when payments are due and how much is due
Get account transaction history
Ask Alexa to issue a payment to their U.S. Bank credit card
More from U.S Bank
U.S. Bank Skill for Amazon Alexa was tested by the bank's employees during the summer, but while that was going on they also launched some additional products. In June they made it possible for people to digitally send money via Zelle, which transfers money within minutes of completing the transaction. And in July they rolled out the U.S. Bank Loan Portal, which makes applying for a mortgage easier.