The content is accurate at the time of publication and is subject to change.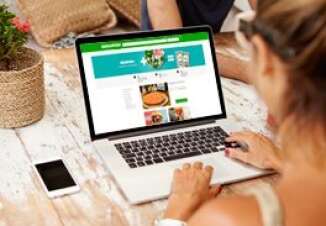 People who use Groupon can earn cash back with the rollout of Groupon+. After signing up for Groupon+ people earn as much as 30% cash back on deals offered by over 1,500 local restaurants, as long as they use their registered Visa or MasterCard credit or debit card when paying. It is currently available in 23 cities in the United States, with more expected to be added.
Groupon+ is free, and to get started cardholders sign up and enroll their Visa or MasterCard debit or credit card. Once that is done they can pick their cash back deals, add them to the queue and they are good to go.
"With Groupon+, diners sign up once, add cash-back offers to their credit or debit card, pay and save at their favorite restaurants without any additional hassles," said Aaron Cooper, president of North America, Groupon.
Using Groupon+
Using Groupon+ has been streamlined, so there are no vouchers to print and users don't have to show the restaurant staff their phone to confirm the deal. Instead, all they have to do is use the card they have enrolled to pay their tab. The cash back they earn then shows up on their statement each time they use a new deal.
Groupon+ is available in these 23 cities and areas: Los Angeles, New York, Tampa, Minneapolis, Miami, Chicago, Philadelphia, Dallas, San Francisco, Boston, Washington, D.C., San Jose, Atlanta, Houston, Seattle, Phoenix, Denver, San Diego, Las Vegas, Austin, Newark, N.J., Long Island, N.Y. and Orange County, Calif.
However, they are planning on rolling Groupon+ out in additional markets, as well as include national brands and other categories besides restaurants.
Dating with Groupon
In a survey put out by Groupon about trends in dating 80% of respondents were up for using a discount on a date.
What about those who said they wouldn't do it? When there had the option of using the discount discretely, just about half changed their minds.
For more information, people can visit the Groupon website.