The content is accurate at the time of publication and is subject to change.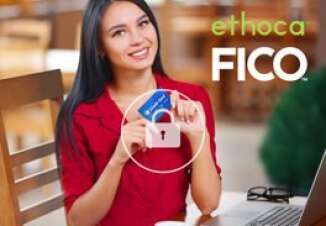 FICO and Ethoca, a technology company, are partnering up on a project providing card issuers and online merchants with a way to not only boost card acceptance, but to thwart ecommerce fraud and disputes.
With this partnership, card issuers who are now using FICO's Falcon Fraud Manager, will have a streamlined way to connect to Ethoca's Global Collaboration Network.
This connection will allow them to increase the recovery of losses due to card not present (CNP) fraud, and in turn circumvent the expensive chargeback process.
"Our partnership with Ethoca broadens our complement of fraud management solutions and expands the partnership between issuers and merchants. This first step in our partnership gives card issuing banks access to the largest card issuer-merchant collaboration network in the world," said Robert Duque-Ribeiro, Vice-President and General Manager for Fair Isaac Advisors at FICO. "That means they are now able to recover issuer-liable fraud losses like 3D Secure transactions and low-value transactions they would normally write off, while making the recovery of merchant-liable CNP fraud transactions faster and much more cost-effective."
Reducing the costly affects of fraud
More and more fraud claims are costing card issuers money. Now Ethoca Alerts, the flagship service, works side-by-side with FICO's Falcon software, offering card issuers across-the-board CNP fraud solution. This technology partnership spans all stages of the fraud life cycle, touching on everything from protection and prevention to alerts, investigation and recovery.
In this collaboration FICO will offer card issuers with a wide range of flexible options giving them an easy way to take part in Ethoca's Global Collaboration Network.
Getting in on the partnership
Issuers who are already using FICO's Falcon Fraud Manager can opt in to also participate in Ethoca's network via direct integration. Falcon uses advanced analytics in order to not only evaluate, but also score card transactions, in terms of potential fraud.
When CNP fraud is authenticated between a cardholder and their bank then Ethoca Alerts goes live. When card issuers fraud claims are confirmed, alerts are sent to over 5,000 merchants located around the world. Ethoca's merchant customers will then stop filling fraudulent orders and issue refunds to cardholders.