The content is accurate at the time of publication and is subject to change.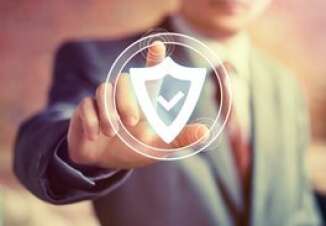 Identity theft and banking fraud are part of the consumer landscape these days, and the fear of being a victim of either is very worrisome for U.S. consumers, according to a new study by FICO, so much so 44% said it was their top worry.
This is twice the amount of other fears people have, including the fear of dying, with 22% being afraid of heading to the pearly gates, while just 18% were afraid of being caught up in some kind of terrorist attack.
For FICO this data is an indication that the safety of people's personal data has taken an extremely important role in people's lives, in more ways than one. "Human beings hate to lose," said Bob Shiflet, vice president of FICO's fraud business line.
"The survey confirms the psychology of loss aversion, especially when it comes to money and the likelihood of an event happening to us. The loss of your personal information or money from your account cuts deep, it is a violation, and people now know it's much more likely to happen to them," he said.
Banks get a thumbs up
While consumers are afraid of having their personal data hacked, 78% of people who have been through it report that they are pleased with the way their bank handled their case. Going further, some said that it actually strengthened their relationship with their bank of choice, with 14% opting to open more accounts, and 20% recommending the bank to their friends, family, and others.
On the other hand, some were not happy with the service they got, and of those people, 25% actually shut down their accounts, while 12% shut down all their accounts.
Some might not be prepared enough
Banks have a lot to lose when a customer's information is stolen and their response is deemed as being poor by the victim, and they may not be as prepared as many expect for a breach. In a different survey, conducted by FICO and Ovum, just 52% of US senior IT execs indicated that their company had actually tested out their data breach response plan.
"Banks should ensure that their data breach response plan is tested, and includes adequate measures for public relations and customer communications," said Shiflet. "The plan must include what the bank can offer to customers post-breach, to allay their fears."
In order to gather the data for their finance trend research, FICO interviewed 1,000 people living in the United States, who are over 17 years of age. It was an online survey that took place in February and March 2017.