The content is accurate at the time of publication and is subject to change.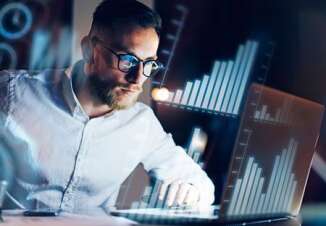 The Federal Reserve cut its short-term benchmark interest rate by half a percentage point in an attempt to give the U.S. economy a jolt in the face of concerns about the coronavirus outbreak.
This is the first emergency rate cut since 2008 and, at the same time, the biggest one-time cut since that time. The Fed's action reduced the benchmark funds rate to the range between 1% and 1.25%, down from about 1.75%.
The Fed cut rates three times to keep the U.S. economy moving last year. This year's cut stems from the coronavirus epidemic that unsettled global financial markets.
The federal funds rate determines what banks charge one another for short-term borrowing. However, slashed interest rates will not only affect banks. Since the benchmark interest rate still affects the borrowing and saving rates, consumers will be affected as well.
On the bright side, credit card members may soon see lower interest rates as most credit cards come with variable interest rates. However, on the downside, those who have money in savings will earn less interest on their savings accounts.
While changes are expected for credit card interest rates and savings rates, mortgage rates are not likely to go down. However, mortgage rates are already considerably lower since the end of last year. This means that the time to consider refinancing at a lower rate is quite right now.