The content is accurate at the time of publication and is subject to change.
This content is not provided by Citi. Any opinions, analyses, reviews or recommendations expressed here are those of the author's alone, and have not been reviewed, approved or otherwise endorsed by the Citi.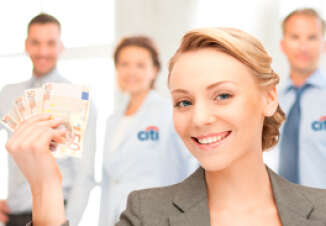 Citibank, a Credit-Land.com advertising partner, will pay hundreds of millions of dollars in relief to people who were duped by illegal practices after the Consumer Financial Protection Bureau (CFPB) found that the company was engaging in behaviors that cost customers millions.
These practices went on from 2003 to 2012, according to the agency, which was formed in 2011 as part of the Dodd-Frank Wall Street Reform and Consumer Protection Act.About seven million consumers were affected. Now Citibank has to pay an estimated $700 million to affected consumers, as well as $35 million in civil penalties to the CFPB.
Richard Cordray, director of the CFPB, said the organization would continue to pursue actions against companies that engage in these types of practices. "In our four years, this is the tenth action we've taken against companies in this space for deceiving consumers."
Misrepresenting fees
In Citibank's case, add-on products such as "Balance Protector" and "Payment Safeguard," as well as "IdentityMonitor," "DirectAlert," and "PrivacyGuard" were meant to protect customers from identity theft and offer deferred payments or cancelled balances in the event of losing a job, becoming disabled, or getting divorced. Enrolling in the programs cost money, but consumers weren't properly notified of the fees involved. The CFPB said Citibank engaged in deceptive marketing to enroll customers, misrepresenting the cost of the services or simply not telling people the services and products were not free.
In some cases, phone sales representatives told people that these products were free for the first thirty days, when in fact, Citibank did charge customer during that first thirty days. They also told folks that they could avoid being charged a fee if they paid their full balance by the due date. However, people were charged a fee unless they paid the full balance before billing statements were issued.
Misrepresenting product benefits
Besides being cagey about costs, telemarketers misrepresented the benefits of these programs. The credit-monitoring product, for example, was promised to alert customers of possible fraudulent purchases on their accounts. But it didn't actually do this; consumers were only told when negative information was added to a customer's credit report. Credit scores provided by the credit-monitoring product were alleged to be generated from the three major credit bureaus - Experian, Equifax and TransUnion - when in fact, it came from a third-party vendor.
Another problem with the way Citi signed folks up came from the way they spoke to potential customers. Telemarketers asked leading questions, enrolled people without explicit permission, and misconstrued ambiguous statements to mean people wanted to sign up, when they did not. Folks were then charged for the products and services.