The content is accurate at the time of publication and is subject to change.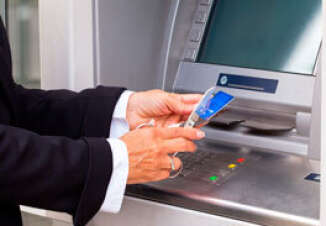 People who signed up for credit card products or services from the shady Texas-based Union Workers Credit Services company can breathe a sigh of relief — and perhaps look forward to some compensation. The Consumer Financial Protection Bureau (CFPB) has petitioned a federal district court, asking them to issue a settlement permanently banning Union Workers Credit Services from selling any type of credit products or services in the future. They will also have to pay $70,000 in penalties under the terms of the settlement.
Union Workers Credit Services made money by selling membership cards to a buyers' club, but falsely advertised that the cards were general-purpose credit cards. Instead of being able to use the cards anywhere that accepts credit card payments, customers could only use them to buy products from the company itself.
Even though most people did not end up using the cards at all, they were unable to get their membership fees back. Thousands of angry consumers filed complaints with the Better Business Bureau as well as with law enforcement, and in December 2014 the CFPB filed suit against Union Workers Credit Services.
False ties with unions
In addition to duping consumers about the functions of the membership card they were signing up for, Union Workers Credit Services tried to imply that they were affiliated with unions—not only through their name, but also by using images of firefighters, nurses, and other public workers in its marketing materials.
The company generated most of its revenue by selling the phony credit cards, according to the CFPB. "The Bureau is taking action to shut down this company's bogus credit card operation that targeted union members and permanently ban it from offering future credit products," said CFPB director Richard Cordray. "Union Workers Credit Services deceived consumers into paying fees to sign up for a sham credit card."
Not the first offense
This is not the first lawsuit against Union Workers Credit Services. The New York State Attorney General, the U.S. Postal Service, and numerous other government authorities have filed suit against the company in the past. People who lost money because of Union Workers Credit services' fraudulent actions may be eligible for compensation through the CFPB Civil Penalty Fund.