The content is accurate at the time of publication and is subject to change.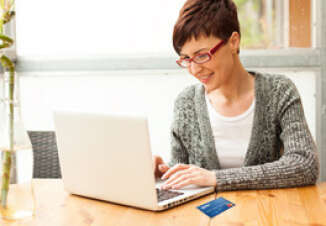 Having your credit or debit card declined whether you're traveling or in your home town is inconvenient at best, and MasterCard must have heard people grumbling because they are launching their new MasterCard IQ series, giving issuers a way to better gauge whether fraud is happening or not.
This may translate into fewer cards being declined at the register. "While the industry has relentlessly worked to reduce fraud, some of these efforts have resulted in an increase in transactions being needlessly declined," said Ajay Bhalla, president of Enterprise Security Solutions, MasterCard. "Nobody likes being falsely accused of something. Our IQ products leverage technology and insights to deliver merchants and consumers a convenient, uninterrupted checkout experience."
Declined cards equal big losses
False declines due to suspected fraud has definitely been an issue for many consumers with Javelin Research estimating that 15% of all cardholders have had to deal with this issue. Clearly its annoying for cardholders and may make them question their credit or debit card choices, but it means lost revenue for both issuers and retailers to the tune of $118 billion.
Why? Cardholders often having bad feelings about both the retailer and issuer, with 39% actually getting rid of the card once it is falsely declined. A quarter cut back on usage, and nearly a third report deciding to actually stop shopping at the store where the incident occurred. This data was part of the Javelin Advisory Services, Future Proofing Card Authorization study.
Boosting credit card IQ
When MasterCard IQ Series is rolled out they will be offering two key products to issuers which will give them the ability to get a split second snapshot into their customers spending habits.
First up is Authorization IQ, which gives issuers key information about the cardholders spending and shopping history, so they can then access and predict whether a transaction in real time is legit or fraudulent. In the end reducing the number of false declines at the register.
Next is Assurance IQ, creating a real-time exchange of information between MasterCard and the merchant about the transaction. With this component MasterCard provides a risk score to the issuer, so that they are more confident about letting the transaction go through.