The content is accurate at the time of publication and is subject to change.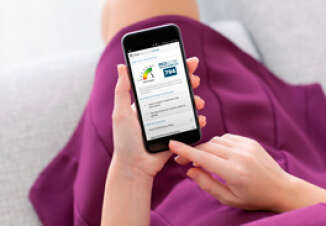 Mobile apps are used for everything from listening to music to ordering lunch, and now First Bankcard customers can get their credit score with the First Bankcard app. This new feature will be available across all their credit cards, including co-branded cards.
"As we continue to improve and expand our mobile banking capabilities, we're pleased to introduce this new feature that allows our credit card customers to quickly and conveniently access their FICO® Score," said Steve Farrell, sr. vice president, Consumer Product Marketing. "We recognize the importance of helping customers understand their personal financial well-being."
Getting your FICO
With this app, cardholders will be able to actually see their credit score on their mobile phone. As part of this feature they provide a graphic representation of the FICO Score Meter. It will also offer app users access to two key factors that were used to determine their score. This features lets them see if there have been any issues that need to be addressed.
Along with the credit score and key factors, they also post four of the most frequently asked questions, along with a link to the FICO website where they can get more information or access additional FAQ's. While there, people can also check out the educational videos FICO has posted or review more credit resources.
Why FICO?
The FICO Score has become one of the leading factors used by lenders in the U.S. to determine creditworthiness. For instance, it is considered along with other factors when submitting an application for a credit card, and if the individual gets the credit card it is also used to determine whether or not their credit limit will be increased.
The FICO Score mobile app feature is available to all First Bank Cardholders, as well as First National Bank of Omaha's credit card customers, because First Bank is one of its divisions.