The content is accurate at the time of publication and is subject to change.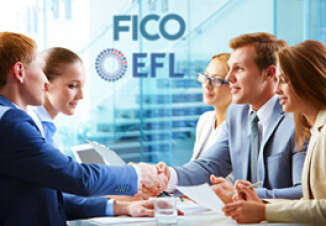 FICO has launched their Financial Inclusion Initiative, giving people who have a very limited credit history or don't have a traditional credit history a chance to access credit. The FICO Financial Inclusion Initiative is a global plan, drawing upon the FICO Score XD they already rolled out in the U.S., in which they leveraged alternative kinds of data to create a new score so issuers can access the solvency of individuals who do not have the kinds of financial data needed to create a traditional credit score.
"We started with the introduction of FICO Score XD in the US last year. The FICO Financial Inclusion Initiative builds on what we have learned to leverage FICO's expertise in predictive analytics and data science with partners in local markets. By taking advantage of new alternative data sources, delivery platforms and mobile technology, we and our partners will create scalable access to credit that addresses the unique needs of each country."
Making it happen
The analytic software firm is using a combination of partnerships and strategies including drawing upon business partnerships, innovative new products, mobile platforms and cloud-based services.
FICO believes that with this initiative they can help lenders make credit both accessible and affordable when people are either unbanked and underbanked. It is estimated that 3 billion people located around the globe could use this kind of access.
The new partnerships
New partnerships are an integral part of getting this program up and running, and FICO has several international efforts underway. One of which is a partnership with EFL Global, which will increase the number of credit scoring options available to both consumers and lenders located in Russia, Mexico and Turkey. They will be using consumer-contributed psychometric scoring technology in this part of the initiative.
They have also partnered up with Lenddo to create scores, which will provide consumers located in India with a way to access credit.
The FICO Score is best known for being the measurement standard for U.S. consumer credit risk. This score is used in more than 20 countries besides the U.S., with lenders buying over 10 billion FICO Scores annually. FICO has also set up myFICO service and the FICO Score Open Access program to help consumers in the U.S., get a better handle on how their credit score works and credit in general.