The content is accurate at the time of publication and is subject to change.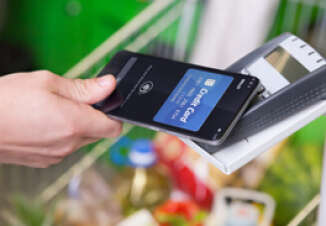 Fifth Third Bancorp has upped the ante when it comes to their mobile app, in terms of how many ways users can pay for merchandise – now letting them make payments with all of the available payment platforms. This means that people can use the app to pay via Android Pay and Microsoft Wallet, along with the three they already had in play--Apple Pay, Samsung Pay and MasterPass.
With these platforms people will be able to make purchases while out shopping with their smartphone, using their favorite payment method. Increasingly people are using their mobile devices to go shopping and make payments, and this upgrade in the Fifth Third Bancorp app is seen as a way to give them more choices.
"Consumers are rapidly adopting mobile payments and we are providing our customers with every option available on the market today," said Jimm Bell, director of Consumer and Small Business Payments for Fifth Third Bancorp. "We want to make it simple and secure for customers to pay with their phones."
Mobile payments are up
Fifth Third Bancorp points to research by eMarketer, a research firm, estimating that people in the U.S. made $27.67 billion in purchases via their smartphones last year, an 183% upswing from 2015. With that amount expected to actually double in 2017.
This information is not lost on Fifth Third Bancorp, which has seen the popularity of making mobile mobile payments via their app increase with their client base during the last several years. In 2015 they rolled out Apple Pay to their customers, finding that there was a 133% upswing during that time among their customers.
Security, security, security
When it comes to keeping credit card information safe, they point out that each platform is centered on security and privacy. With each one using advanced methods of payment security, including using a one-time unique security code to authorize payments or using a virtual account number as a stand in for account information.
For more information people can visit the Fifth Third Bancorp website.
Fifth Third Bancorp, financial services company, has its headquartered in Cincinnati, Ohio. In September 2016 they had $143 billion in assets, and run 1,191 full-service Banking Centers.