The content is accurate at the time of publication and is subject to change.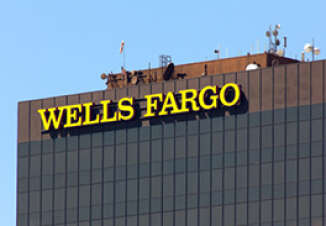 Wells Fargo was slapped with nearly $200 million in fines by the Consumer Financial Protection Bureau for opening credit card and bank accounts for consumers who had no idea that they were being set up. Accounts were started as far back as 2011.
According to Wells Fargo's investigation, employees opened up to two million unauthorized accounts including 1.5 million unauthorized deposit accounts and roughly 565,000 credit card accounts.
The bank was mandated to pay full restitution to consumers impacted by this along with a $100 million fine to the CFPB's Civil Penalty Fund, a $35 million fine to the Office of the Comptroller of the Currency, and $50 million goes to both the City and County of Los Angeles.
The fines total $186 million - the biggest fine ever levied by the CFPB. And that does not include $5 million in consumer restitution they will be paying out. "Wells Fargo employees secretly opened unauthorized accounts to hit sales targets and receive bonuses," said CFPB Director Richard Cordray. "Because of the severity of these violations, Wells Fargo is paying the largest penalty the CFPB has ever imposed. Today's action should serve notice to the entire industry that financial incentive programs, if not monitored carefully, carry serious risks that can have serious legal consequences."
Employees over extend
In order to meet sales targets and to get compensation incentives, Wells Fargo employees jacked up sales by secretly opening either deposit accounts or credit card accounts – and then funding them via transfers from authorized accounts. This resulted in consumers being hit with fees and other charges for the unauthorized accounts.
Employees also issued and activated debit cards without the cardholders knowing this was occurring, and in some cases creating PINs. They also created fake email address to sign consumers up for online banking services. All without consent.
Paying up
The CFPB has the right to take action against institutions that violate consumer financial laws due to the Dodd-Frank Wall Street Reform and Consumer Protection Act. These transgressions include engaging in unfair, deceptive or abusive acts or practices.
The order against Well's Fargo goes back to 2011, and includes paying refunds to consumers for fees and charges associated with these accounts including all monthly maintenance fees, non-sufficient fund fees, and overdraft charges, as well as any other fees that go with these unauthorized accounts.
Wells Fargo will also have to hire an an independent consultant to review their procedures, and make recommendations to stop this from happening again. These recommendations may well include mandating ethical-sales training to employees, as well as assessing the bank's performance measurements and sales goals for consistency.