The content is accurate at the time of publication and is subject to change.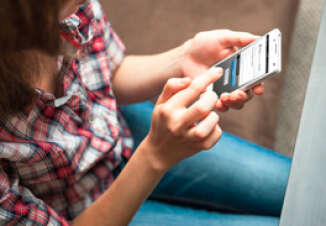 Mobile tech is constantly evolving, and to keep their mobile app in sync with users' need to get information faster and easier, First Bankcard has added Passcode and Quick Balance into their app's suite of features.
Customers can now log in and navigate their accounts using shortcuts so they can do everything from reviewing balances to checking out recent transactions. This is a free app, which is available for both iPhone and Android users. It can be downloaded from the iTunes and the Google Play stores.
Enter your code and go
App users set a four digit number that allows them to quickly and easily log into the interface to access their account information. This does away with the old method where users had to log in by entering a username and password.
With the Quick Balance feature they will be able to take advantage of a one-touch feature to get a fast overview of their recent transactions and account balances. Quick Balance lets users review up to ten recent transactions.
There are some additional features cardholders can use, including make payments, check statements, and review account details and profile information. They can also set up and opt to receive email alerts from First Bank, while also reviewing and redeeming rewards. More information about the app is available on their website.
Powering up customer engagement
These new features are also seen as a way for First Bankcard to up their level of customer engagement, as well as giving their customers more of what they need in a mobile banking app. "We're excited to provide our credit card customers with the convenience and flexibility to manage their accounts from anywhere," according to Mihaela Kobjerowski, vice president, Customer Management and Digital Solutions. "The new Passcode and Quick Balance features offer us a great opportunity to encourage adoption and engagement of our mobile apps."
First Bankcard is a division of First National Bank of Omaha, and provides services to about 400 affinity partners and financial institutions across the U.S. They are headquartered in Omaha, Nebraska, with primary offices located in Texas, South Dakota, Kansas, Iowa, Nebraska, Colorado, and Illinois.