The content is accurate at the time of publication and is subject to change.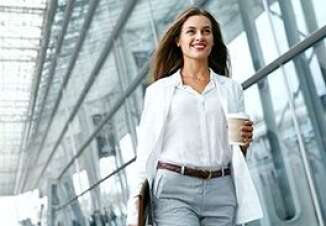 A new women's only credit card launched its waitlist - women can now sign up for the waitlist of the Sequin credit card to be the first in line to apply.
When first credit cards appeared, they were aimed at men, women couldn't have their own credit cards. Only 45 years ago, when the Equal Credit Opportunity Act was implemented, it became against the law to refuse a credit card to a woman due to her gender. And today there is a women's only credit card on the market - the Sequin credit card.
The Sequin card is designed by Vrinda Gupta, a Sequin's founder, in the attempt to make credit more approachable for women like her. Sequin does not offer rewards we all used to - miles rewards or cash back for gas purchases. Instead, Sequin is aiming at the Pink Tax, the documented pricing discrimination that women face because of their gender. Sequin is planning to give cash back on pink tax items like beauty and retail products, and discounts on female-founded companies.
The design of the Sequin card also reflects the idea of a card designed for women - a flashy metallic mirror-like card. However, the card's design is not the only benefit. The card will also offer exclusive events and promotions and will allow to join Sequin community to level up finances through financial literacy events designed for women.
As yet, there are no details about the interest rates, fees, or the rewards scheme. Also, it is not yet clear how accessible the new card will be.