The content is accurate at the time of publication and is subject to change.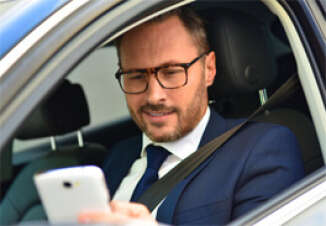 Pull up to the pump, fuel up, and pay directly from your car? Is that really possible? It is with the newly announced integration of the ExxonMobil's Speedpass app into Ford cars. This integration lets people using both the Speedpass app and driving new ford vehicles a way to pull up to the pump, gas up and pay directly from inside their car without compromising security.
How does it work? People can choose to pay by accessing the app via the car's built in touch screen or they can go with using voice commands. With both methods letting them authorize payments using the payment cards they have connected to Speedpass. When they pay they will also earn Plenti Loyalty points whether gassing up at Exxon or Mobile stations.
Ford sees this partnership as a way to give consumers more in terms of easy of use and convenience. "ExxonMobil's use of mobile technology that makes life more convenient for their customers can be easily integrated into Ford vehicles," said Dave Hatton, Ford global manager, mobile applications and emergency services. "With SYNC AppLink, the Speedpass+ experience becomes a more seamless part of our customers' journey."
More on how it works
With the built in GPS the car knows when it rolls up to an Exxon or Mobil station taking part in Speedpass, which makes it even simpler for the driver to enter in the pumps code, and then pay for it automatically.
They have built in some fuel voice commands into the system as well, including:
• "Pay for fuel" or "Express pay"
• "Pump 1 or any other number" To tell the interface which pump to authorize by simply saying the number
• Verbally confirm authorization and start gassing up
With the app people can also find an Exxon or Mobile station, of which there are just about 9,400 taking part in the program.
With the Ford SYNC 3 touch screen, the car has the ability to find and list all the stations in its vicinity, while then giving the driver directions on how to get there. And it does it automatically when the drivers fuel gauge falls under the specified fuel level.