The content is accurate at the time of publication and is subject to change.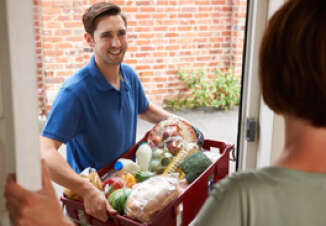 FreshDirect is now part of the MasterPass family, with the food delivery retailer giving their customers access to the digital payment platform. It will be available on both their website and via their shopping and payment app – and to get people started they get $25 off their FreshDirect order the first time they checkout using MasterPass. This offer is available any area through March 31 where FreshDirect delivers.
Giving customers access to the MasterPass payment platform is seen as a way to give them more flexibility and an easier check out. "Since day 1, FreshDirect's mission has been to make great food easy to get," said Jodi Kahn, Chief Consumer Officer, FreshDirect. "Launching the MasterPass technology across the FreshDirect shopping experience speaks directly to that mission, enabling our customers to take advantage of payment innovation and streamline check out."
The ins and outs of MasterPass
People who don't have MasterPass can sign up for an account on their website, but they can also get an account from a bank which is part of the digital payment system. Once they are signed up they can pay for merchandise, including their FreshDirect order, with a few clicks because all their payment information is already entered into the system, as is their shipping and delivery information.
MasterPass can be employed anywhere the "Pay With MasterPass" button is up. And of course they can get the $25 off their first FreshDirect order. More information about this promotion is available on the website.
MasterPass will soon be outfitted with the MasterCard Digital Enablement Service (MDES), which adds another level of security to the payment system. Much like with Apple Pay, Samsung Pay and Android Pay, the system will create a token, which is transmitted to the retailer, letting the payment go through. The token will not contain any financial or personal information, which is why it adds more security to the checkout process.
More partnering to come
This new relationship proceeded the news that FreshDirect is one of the grocery retailers taking part in the Groceries by MasterCard App, which is being integrated into new Samsung refrigerators. This technology lets people make a list, shop and order groceries directly from their refrigerator, or mobile device.