The content is accurate at the time of publication and is subject to change.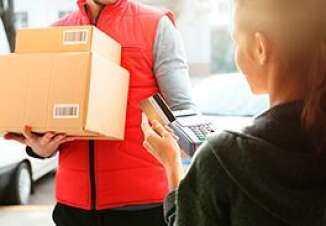 As people who already have the Freedom Unlimited Credit card probably already know, in the past Chase has offered cardholders a $150 bonus as long as they spent $500 during the first 90 days they had their new card. But times are changing and they have increased the Welcome Bonus they are offering new cardholders. Now they can earn 3% back on the first $20,000 they spend during the first year they have the card. Once they max out this bonus they earn 1.5% back on all purchases.
With the Freedom Unlimited Credit Card, there is also no annual fee, which can be a real money saver for cardholders. When it comes to the interest rate they also have a zero APR deal in play.
With this offer, cardholders get a 0% introductory APR that is good for the first 15 months they have the card on purchases and on balance transfers. After that point, their APR will fall in the 17.24% and 25.99% range depending upon the cardholder's financial data.
Also, it is important to note that all new cardholders can get the new bonus, as long as they don't currently have this card and they have not received a new cardholder bonus during the last two years.
Getting the cash back
When can cardholders get their cash back? They can actually redeem their rewards any time they like because there is no minimum for redeeming cash back.
Also, cash back never expires as long as the cardholder's account is open.
More perks and benefits
The Freedom Unlimited Credit Card comes with a variety of additional benefits, including Credit Journey, a service that gives cardholders access to their credit score for free. Using this service does not affect their credit score, and the number of times they can access it is unlimited. It also includes other tools as well.
Zero Liability Protection is also included in this cards package. With this benefit, cardholders will not be charged if purchases are made without their authorization. They have also included Purchase Protection, so cardholder's purchases are covered for three months against theft or damage up to $500.
Last but not least Extended Warranty gives cardholders an additional 12 months of coverage on warranties of three years or less.
Individuals who want additional information about the Freedom Unlimited Credit card can visit the website.