The content is accurate at the time of publication and is subject to change.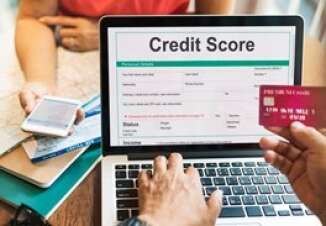 People with bad credit are taking steps to improve their credit scores, according to a new survey by U.S. News & World Report, with 68% of people whose credit scores are low indicating that they are trying to get them up. How? Most are action oriented, with 46% trying to pay off the balances, 32% curtailing spending, and 16% setting up reminders to make payments on time.
In this study, they spoke with over 1,500 consumers who reported having a credit score lower than 640† in order to get an idea of their credit card habits and understand what steps they are taking to have better credit.
With many actively engaged in getting their credit scores up, how successful have they been? According to the report, 34% have seen their scores go up over the past year, but 40% have not seen any improvement, and 27% haven't checked.
More education may be needed
While they found that many are looking to do better, given the data some may need more education, with some consumers indicating that they do not know how their credit scores are formulated. And 20% reporting that they have a hard time figuring out how to repair their credit.
Understanding the cost and benefits of getting a new card is important as well, and part of this is doing research before applying. In the study, some people fell short in terms of doing due diligence. While 10% spent 4 hours or more researching potential credit cards and 15% reached for 2-3 hours, others did little or no research --25% researched cards for under an hour and 35% didn't do any research at all.
What about checking credit scores? They found that just 24% of people are taking a look at their scores every month. Experts often recommend checking monthly.
Not trying to up credit scores
While 68% of people with bad credit are looking to get it back on track, 32% report that they are doing nothing about it. Why? Beverly Harzog, the author behind "The Debt Escape Plan," believes that issues around financial literacy may explain this phenomenon. "A lot of people don't know how credit works and how a bad credit score can damage you in so many areas," she explains.
The U.S. News & World Report survey was carried out via Google Surveys from April to 4, 2017.