The content is accurate at the time of publication and is subject to change.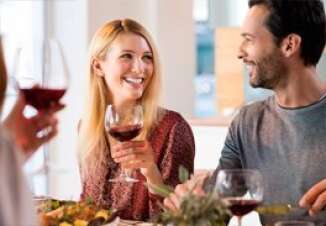 If you have loaded your credit card or debit card into Chase Pay and are a foodie, you may well be excited to find out that Chase's mobile wallet has teamed up with Tock to offer users access to special culinary experiences. These events include chef's tables, pop-ups, winery tours, curated menus and other tasty events.
This partnership with Tock was designed to give people using Chase Pay access to more of the things they love-in this case, food.
"We want to provide customers with a commerce experience that helps them easily connect to the things they love," said Jennifer Roberts, head of Chase Pay.
"Our partnership with Tock allows customers to discover new and unique dining experiences, and through Chase Pay, use their Ultimate Rewards points to pay for unforgettable experiences, from a Michelin 3-Star restaurant to the best taco pop-up in their neighborhood," she added.
Their partnership is slated to start up during the summer months. Chase Pay can be used with a variety of credit cards, including the Chase Sapphire or Freedom card.
How it works
When people are ready to book a Tock experience, they simply use Chase Pay, which they have already loaded with Chase credit or debit cards. People who are interested and who do not yet have Chase Pay can download the app at the App Store or on Google Play.
They can also use Chase Ultimate Rewards points to pay for their experience, whether it's a wine tasting, a chef's table or something else. They can also use a mix of points and Chase Pay.
Chase and Tock will be rolling out culinary events curated with Chase customers in mind, and they will have access to a variety of features, including tables and reservation times.
The inside scoop on Tock
Tock is the brainchild of Nick Kokonas, a restaurateur, who wanted change how restaurant businesses are run. The Tock platform was designed to provide businesses with a reservation engine and table management, as well as give them access to customer relationship management tools.
"Great hospitality begins at the moment of discovery and booking, and, overwhelmingly, that takes place digitally. With Chase, Tock will greatly expand delicious offerings from chefs and vintners around the world and bring them to life for customers," said Kokonas, founder, and CEO of Tock.