The content is accurate at the time of publication and is subject to change.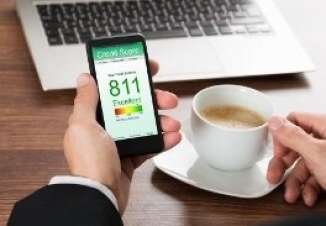 Getting your credit score can increase your knowledge about credit in general, according to a new study. That may just help you improve your credit score and get the credit card you want. The study found that people who actually checked their credit score knew more about what those scores meant than those who did not.
The credit card study was conducted by VantageScore Solutions and the Consumer Federation of America (CFA). In the study they also found that the number of people who have at least checked out their credit score even once has gone up, hitting 57% this year, compared to 49% in 2014.
They also provided people with some tips on how to increase their credit score, which included everything from making loan payments on time to using just a small amount of your available credit to pay off credit card debt to keeping an eye on your credit report.
Borrowers outpace non-borrowers
In the study, they found that people who are interested in borrowing money from a lender are more likely to have checked out their credit score than people who weren't thinking about approaching a lender for a loan.
In the study 70% of people who are anticipating applying for a consumer or mortgage loan indicated that they had requested their credit score. And they knew more about credit scores than their counterparts who had no interest in getting a loan.
"The rising percentage of consumers who have obtained their credit scores is encouraging because those who have accessed their scores know much more than those who have not," noted Steve Brobeck, executive director, CFA.
"It is also encouraging that those who plan to borrow are more likely to have obtained their credit scores and know more about scores than non-borrowers," he added.
People who want to learn more about credit can check out an online credit score quiz by CFA and VantageScore.
Do you know how to increase your credit score?
When quizzed about credit scores, many people knew some of the factors used to create their score, but they did not have a complete picture of how it is calculated. Also, a large majority knew some of the ways they could up their credit score, but they left some out of the mix, which could make a world of difference when it comes to bringing up their score.
They also found that over the last four years there was an upswing in the number of people getting their credit report too, up to 36% this year, when in 2014 just 29% had requested their credit report.
The study was carried out between May 31, 2018, and June 3, 2018, by ORC International for CFA and VantageScore. They spoke with 1,005 people living in the U.S. via cell phone or landline.