The content is accurate at the time of publication and is subject to change.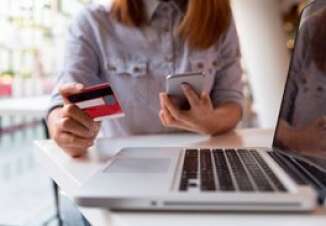 U.S. cities could experience an economic upswing if they continue to move toward going cashless, according to a new study by American Express, showing that relying on payment card and mobile payments could net the 100 cities in the study $470 billion a year.
In Cashless Cities: Realizing the Benefits of Digital Payments they looked at what the benefits would be to cities if everyone living and working in them began moving toward making digital payments. That said they aren't looking to do away with cash, but instead, they took a look at what would happen if people made more digital payments.
The upswing in GDP is seen as being good for not just local government and businesses, but consumers as well. "This study demonstrates the substantial upside for consumers, businesses, and governments as cities move toward greater adoption of digital payments," said Ellen Richey, Visa's vice chairman and chief risk officer.
"Societies that substitute digital payments for cash see benefits from greater economic growth, less crime, more jobs, higher wages, and increased worker productivity."
The cost benefits analysis for Consumers and businesses
For consumers in the 100 cities they looked at going with digital payments could translate into $28 billion a year in direct net benefits. Part of these benefits in terms of dollars and cents come from a variety of factors, including saving time when it comes to transactions in key areas like retail, banking, and transportation. They also factored in a decrease in crimes having to do with cash.
Businesses could yield $312 billion in benefits, and the factors used to get to this number include the time they save when it comes to handling incoming and outgoing payments, as well as boosted sales revenues coming from an enhanced in-store and online customer base.
They also found that while it costs 5 cents of every dollar when handling digital transactions, it costs them 7.1 cents when processing payments made with checks and cash.
Good for government too
The cities included in this study could yield just about $130 billion a year in estimated benefits, stemming from more tax revenues, along with an upswing in economic growth. They could also save money on administrative costs, and here too they believe they would save money due to a downturn in cash-related crime.
"The use of digital technologies—from smartphones and wearables to artificial intelligence and driverless cars—is rapidly transforming how city dwellers shop, travel and live," said Lou Celi, Head of Roubini ThoughtLab.
"Without a firm foundation in electronic payments, cities will not be able to fully capture their digital future, according to our analysis."
The Cashless Cities: Realizing the Benefits of Digital Payments study was carried out in 2016 by Roubini Thoughtlab, an economics, and evidence-based research firm. They interviewed 3,000 consumers and 900 businesses located in Tokyo, Chicago, Stockholm, Sao Paolo, Bangkok and Lagos. They also looked at data for an additional 94 cities.