The content is accurate at the time of publication and is subject to change.
This content is not provided by Citi. Any opinions, analyses, reviews or recommendations expressed here are those of the author's alone, and have not been reviewed, approved or otherwise endorsed by the Citi.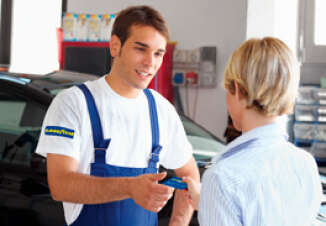 The Goodyear Tire & Rubber Company and Citi, a Credit-Land.com advertising partner, Retail Services are extending their 27-year relationship by inking a long-term agreement that will keep their consumer credit card relationship going.
The tire company and private label card issuer have been working together to build the reach of the Goodyear credit card. This new phase of their relationship involves taking the card to the next level by adding digital capabilities giving added value to customers and Goodyear dealers.
"We continuously seek ways to enable our dealer and retail network to grow their businesses while simultaneously delivering improved service to Goodyear consumers," said Scott Rogers, Goodyear chief marketing officer. "The Goodyear credit card is a key component to creating a supportive and positive experience for consumers during the tire buying process by offering added payment options, financing and occasional discount offers." 
Tires and more with the Goodyear card
People who sign up for the Goodyear card can use it to access special offers and finance their tire and service purchases. Cardholders also get mail-in rebate opportunities, and can double them for certain kinds of services and tires during promotional periods at the company's 2,200 locations in the U.S.
Need your tires rotated? You can get that for free with this card along with $5 off oil changes. There is no annual fee for the card, and fraud protection is part of its benefit package, as is ATM access and 24/7 account management.
Citi Retail Services is a unit of Citi which offers customers access to both commercial and consumer credit card products. They provide private label and co-branded products to a wide range of retailers, along with loyalty programs, marketing services and transaction data analytics. Their customers include Sears, Shell, Best Buy, ExxonMobil and Macy's.
Goodyear is well-known tire company founded by Frank Seiberling in Akron, Ohio, in 1898.  They employ about 67,000 people while manufacturing their products in 50 facilities located in 22 countries around the world.