The content is accurate at the time of publication and is subject to change.
This content is not provided by Citi. Any opinions, analyses, reviews or recommendations expressed here are those of the author's alone, and have not been reviewed, approved or otherwise endorsed by the Citi.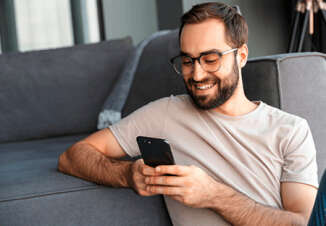 Google launched a major redesign of its Google Pay app. The app started as Android Pay and was like other phone-based contactless payment services - a basic replacement for credit or debit cards. Today, Google Pay has all the same core features but also adds some new with special attention to personal finances.
With the redesigned Google Pay app, you can enjoy new features like tracking past and current transactions, find offers and loyalty info in convenient conversations. The app also allows splitting expenses with more than one person and keep track of who's paid. Plus, users can now use the app to order food at more than 100,000 restaurants, buy gas at over 30,000 gas stations, and pay for parking in over 400 cities.
The redesigned app also allows you to save by using various deals offered under the Explore tab. You will only need to find the deal you want, activate it with a tap, and it'll be automatically applied when you pay in store or online.
Google Pay will also show spending summaries of connected cards or bank accounts. You can see trends and insights to have a clearer view of your finances. If you need to find a specific transaction or a thing you bought, the app will allow you to do so. If you want search results to be more accurate, you can link Google Photos and if you regularly take photos of your receipts, Google Pay will automatically scan for them and link to the corresponding transaction.
Google Pay now offers all the features and tools you need from a money management app. Plus, Google plans to partner with 11 banks and credit unions to start offering Plex Accounts in 2021. You can already join the waitlist on Google Pay to be the first to apply for a Plex Account from Citi, a Credit-Land.com advertising partner, or Stanford Federal Credit Union.