The content is accurate at the time of publication and is subject to change.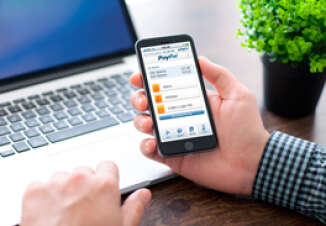 Visa has outdone its competitors according to the 2015 Harris Poll EquiTrend study, a consumer survey that ranks the best brands. Visa received the Brand of the Year award for payment processors, with MasterCard coming in second. American Express and Discover didn't make the cut in this poll.
While Visa took the top spot in the payment card category, the poll looked at a wide variety of brands with individual top winners ranging from sandwich shops (Subway), national banks (Chase) and value airlines (Southwest), to mass merchandisers (Target) and greeting cards (Hallmark)..
To determine which brand gets the award in their category the EquiTrend Brand Equity Index asks consumers about three different factors--familiarity, quality and consideration. The end result of those numbers gives each brand a score, which are then tabulated. The brands with the best scores receive the award for their category.
Mobile wallets are the future
For the first time this poll included mobile payment companies due to the fact that technology and financial services are increasingly intertwined. While this category is new and consumers did not know all the main players, PayPal took the top spot by a wide margin.
But this poll went further looking at what the future holds for mobile wallets and the brands that back them. Digital wallets associated with major credit card providers gain a lot of traction with consumers due to the perception that they deliver quality increasing the likelihood that they are will give them a try.
"Market fragmentation, rolling rebranding, and merchants waiting for the shakeout before investing in systems has gotten in the way of adoption," noted Joan Sinopoli, vice president of brand solutions at Harris Poll.
"When one of these brands gets the execution right and merchant acceptance hits critical mass, consumers appear ready to jump on board.   Visa has changed its mobile wallet branding from V.me to Visa Checkout. Mastercard's PayPass is now MasterPass.  Both payment cards are strong financial brands, and clearly the intent is to extend that esteem and solidity to these product extensions," she said.
The 27th annual Harris Poll EquiTrend Brand Equity Index included information from 38,000 Americans about more than 1,400 brands spanning 148 categories.
Harris has been creating and executing  public opinion polls for five decades, with clients in health care, insurance, media, retail, restaurant, consumer packaged goods, technology, public affairs, energy, telecommunications, and financial services.