The content is accurate at the time of publication and is subject to change.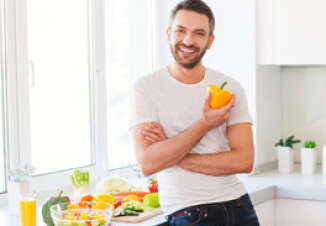 If one of your New Year's resolutions was to up your level of wellness, you're in good company, according to a new study that found it's the top resolution for about half of Americans-coming in well ahead of financial stability.
The 7th annual New Year's Resolution Survey from Allianz Life Insurance Company of North America looked at what was important to Americans as they came into the new year and found that for 44%, health and wellness came in first, with financial stability resonating with 29%, followed by career/employment (13%), education (9%) and entertainment/leisure (5%).
Health trumps money
While health clearly gave finances a run for the money this year, when asked what resolutions they are most likely to keep, health and finances came in neck and neck with 43% indicating diet and exercise will be on the agenda in 2016, and 41% going with managing their money better.
What about financial planning? Well it's not on the radar for about a third, who believed that they don't make enough money to be concerned about it.
Whether getting their body or their finances into shape, people are up for getting professional help this year. What if they could consult with a professional for free? Many were up for that, with the breakdown looking like this:
• A financial professional (37%)
• A nutritionist/dietitian (28%)
• A personal trainer (23%)
When it comes to their finances people believe that there are definitely things they can do to get them into shape. Here are the top three:
• Upping their savings for emergencies
• Paying off credit card debt
• Creating a budget
Giving bad financial habits the boot
People taking part in the survey readily admitted that they had some financial habits that needed changing, including:
• Spending too much on things they don't need (29%)
• Not saving as much money as they could (28%)
• Not saving any money at all (26%)
• Overspending (spending more than they earn (19%)
"Similar to wellness in general, financial health can be significantly improved by making small, consistent changes," concluded Libbe. "Eliminating or reducing your bad financial habits is a great starting point and can deliver big dividends over the long haul."