The content is accurate at the time of publication and is subject to change.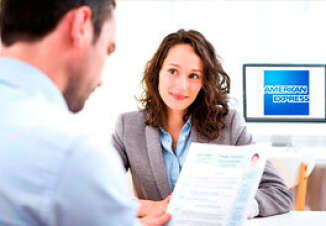 Steady is the word of the day for small business owners when it comes to optimism and plans for growing their business, according to the new 2016 American Express OPEN Small Business Monitor.
The survey found that the future is looking good, with 64% of respondents feeling positive about their business opportunities, and 39% planning on bringing on more staff over the next six months, representing a 5% hiring upswing from last year.
What does this mean? It signifies that small business owners are looking to return to their pre-recession goals. When it comes to growth their top challenge this year is finding the right person for open positions – its the first time that this has happened since 2007.
"We are seeing a renewed focus on hiring, as businesses manage by the mantra of you are only as good as your people," said Susan Sobbott, president, Global Commercial Payments, American Express. "However, it is also apparent many small businesses are encountering difficulties finding the right talent, which is ultimately proving to be a significant challenge to their growth."
Yet even with hiring being a goal for many over the next six months, 39% will keep an eye on keeping their revenue on point, and to make sure this happens they will be upping their customer service to beat out the competition.
Women earn less
The amount of small business owners who take a salary are down from last year, and for those who are signing their own paycheck, they are making $76,010 on average this year, up $2,310 from last year.
When you look at the gender breakdown male business owners are more likely to take a salary than women. And when compared to women business owners, men tend to pay themselves $17,470 more.
An eye on retiring
Even with 84% of business owners considering themselves optimists, 53% are still worried about retirement. When looking at how much they will need to retire, the figure they had in mind is down by $30,000, meaning they have to save less.
The American Express OPEN Small Business Monitor was conducted from March 1 to 21 with a sample of 739 U.S. small business owners/managers/employees survey, with interviews via phone.