The content is accurate at the time of publication and is subject to change.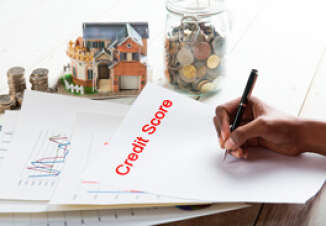 Good credit scores are needed for getting everything from credit cards to a car loan. Hispanic Americans are taking the lead when it comes to upping their scores with the belief it will make them happier and more fulfilled, according to a new study by Chase.
The Chase Slate 2016 Credit Outlook Survey looked at how happy Americans are with their credit scores and finding that Hispanic Americans are typically unhappier with their credit scores than consumers as a whole (37% vs. 32%).
High credit scores = happiness
Hispanic Americans lead the way when it comes to equating happiness levels with their credit score, with 70% believing that the better their score, the happier they will be and the more opportunities will come their way, outperforming the general population by 11% in this area.
In general, they feel like they are on the right trajectory when it comes to their finances and credit score, with 44% believing that their choices will significantly impact their financial lives going forward, up 5% from the general population.
But they are also more likely to rate their financial picture as being negative, which is very different than the rest of the population (55% fair/poor vs. 45% good/excellent), with Americans in general tending to give their finances a thumbs up rather than a thumbs down (54% good/excellent vs. 46% fair/poor).
Staying on top of credit scores pay off
Staying on top of your credit score can pay off, and this is something that Hispanic Americans believe in, yet many are less concerned with their credit history than their counterparts.
Even with this, they are more likely than any other groups to realize that giving their credit score a good look before certain key life events like applying for a loan (57%) or buying a house (49%) would have given them a leg up in the situation.
What about their spouse's credit score? In this study one in five respondents who have a partner believed that it would have been a good idea for them to find out what their partners credit score was before tying the knot.
The survey took place between December 2 and 15, 2015, and was carried out by Stratalys Research, who interviewed 600 Hispanic Americans.