The content is accurate at the time of publication and is subject to change.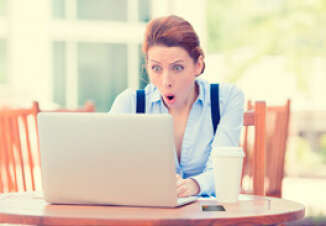 It's peak season for shopping and the time of year when hackers become more aggressive, especially since many of us are doing our holiday shopping online. You have the power to throw a monkey wrench into a hacker's holiday plans, according to U.S. Bank, which has some tips on how to upgrade your cyber security levels.
"It's important to remember the critical role consumers play when it comes to protecting their personal information and data; they can't rely on businesses and retailers alone," said Jason Witty, Chief Information Security Officer at U.S. Bank.
Witty is part of the U.S. Bank Coaches Program, which weighs in on a wide range of financial issues, and cyber security is definitely one of them. His tips include everything from ways to increase email security to using technology and mobile wallets to keep your data safe.
Know your retailer
First things first, when you're shopping online, make sure you actually type in the address of the website that you want to visit, even if it's quicker to click on a link delivered via email. Why? Cyber criminals often make fake ads and emails, designed to fool shoppers into thinking they are from the real retailer. Clicking on them opens the door to data and identity theft.
Also it's always best to buy from retailers that you know and trust. If a website just pops up in your browser with a great deal, and you've never heard of them, take a pass. Knowing who you are doing business with is a big plus this time of year, and the rest of the year too.
Tech and chip keeping you safe
Using new tech and mobile wallets, like Apple Pay, Samsung Pay and Android Pay, can be a great way to keep your data safe. Instead of handing your data over at the register or terminal, mobile wallets send a digital token instead, so that your purchase goes through but your credit or debit card information stays safe.
What if you can't use one of these technologies? Using a chip-enabled card can do the trick too, because they provide a greater level of security than cards outfitted with magnetic stripes.
It can also pay off to use two different credit cards – one that you use for regular purchases, whether that's paying your phone bill or dining out, and another to pay for your holiday shopping. And last but not least, keep track of what you're spending and check your accounts often, so if there are any discrepancies you catch them early on.