The content is accurate at the time of publication and is subject to change.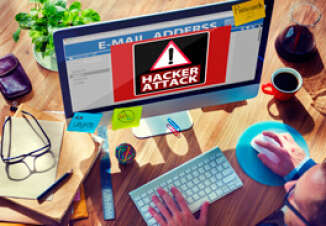 Many consumers are worried about identity theft, and they should be according to a new study, with 13.1 million people experiencing identity theft over the last year. But there is good news. While the number of victims have gone up, the amount cyber thieves managed to steal was down by 6% clocking in at $15 billion.
While this is good news, it's still a hot industry for hackers, who have stolen $112 billion since 2010. When you do the math this equals $35,600 per minute being stolen. The 2016 Identity Fraud Study was conducted by Javelin and looked at fraud trends, while also exploring the effect fraud has on consumers, and where hackers are doing the most damage.
The fraud trends
Last year the U.S made the conversion from magnetic strip-based technology to EMV tech to reduce instances of in-person fraud, by making counterfeit card operations less profitable for hackers. When faced with this, cyber criminals started focusing on new account fraud, which now makes up 20% of all fraud.
That's not all. The numbers suggest that the data stolen from U.S consumers is being used for international fraud too, with 18% of identity theft from U.S. cards being used overseas, translating into $2.4 billion in losses.
That averages out to $1,585 per occurrence. Yet most consumers don't have any out-of-pocket damage because issuers offer zero liability and are detecting this pretty quickly.
Some consumers make it hard on themselves
What about consumers? The study found that individuals who don't trust their lenders and banks to protect them from hackers, are actually making it easier for cyber criminals to get into their accounts and financial data. In the end setting themselves up for more financial loss than if they had used the services offered, including transaction monitoring, black market monitoring, email alerts and credit freezes.
"The study this year reinforced that with industry, technology and consumers working in concert, people can best fight back against the fraudsters. The worst thing consumers can do is lose trust in their financial institutions and stop playing an active role in working to detect fraud. Taking a back seat will increase their risk and the damage that occurs if they are fraud victims in the future." said Al Pascual, senior vice president, research director and head of fraud & security, Javelin.
Javelin has some tips for keeping your identity safe:
• Keep your mobile devices safe up installing updates ASAP
• Use strong passwords and update them
• Put a security freeze on your credit report if you aren't going to be opening any new accounts
• Have account alerts sent to you by issuers and lenders
• If you get a data breach notification treat it seriously
• If you're a victim of fraud get help right away