The content is accurate at the time of publication and is subject to change.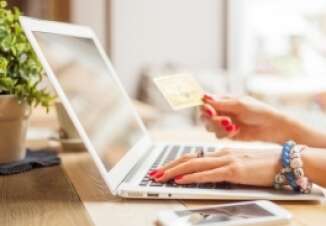 Even in the ever-changing world of retail, technology is the one constant according to a new study, with it driving eight out of 10 of the top retail trends for 2016.What kind of technology? Wearable and voice tech are trending along with virtual reality, and of course video streaming.
In this study, Synchrony Financial discovered 26 trends in retail, all of which are impacting the retail market across the U.S. It was based upon both retail and consumer information. These trends cut across multiple industries, but clearly technology is key for retailers and shoppers alike.
"The pace of change is accelerating and we are working with our retail partners to create easier, faster, and more relevant and rewarding experiences for consumers." said John P. Williams, marketing innovation leader, Synchrony Financial.
The top trends are...
With the launch of the Apple and the Samsung watch, it's not surprising that wearable technology is one of the top trends. With people being excited by this technology when it lets not only track fitness or check their email from their wrist, but also easily access everything from product and store information to special offers, along with speeding up paying for their merchandise.
The launch of new retail holidays took the second spot, and it is one of two trends that have nothing to do with technology. Retailers are creating their own holidays and developing sales for them to attack new customers. But then its right back to technology, with voice tech letting people get product and service information up to four times faster than with the old-school, click-and-type technology. With new innovations in language recognition software and technology coming it means voice technology will have a bigger role in shaping shopping.
What about Virtual Reality (VR)? Yes, it is part of the retail tool box, and is no longer just for gamers and sci-fi movies. This technology will take shopping to another level by immersing people in the experience, letting them actually "play" with the products and services they are interested in, whether it's a new fashion trend or electronic gadget.
Video streaming and getting real-time customer and consumer data also made it into the top ten, as did retailers opening up new payment methods.
Social media and pets are trending too
What if you could buy something right from your social network streams? Buy buttons embedded on Twitter and Facebook may well be in your future.
And it seems that pets never go out of style, with them being treated as part of the family, more retailers will be focusing on providing consumers with more pet-related products and services.
Last but not least, giving consumers a personalized experience is also on retailer's to-do list, with them looking to offer them deals that have their needs.