The content is accurate at the time of publication and is subject to change.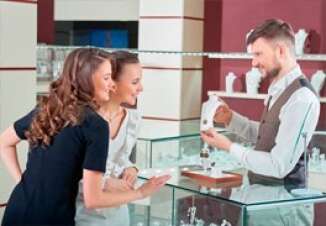 Synchrony and JTV, a digital retailer of jewelry and gemstones, have teamed up to launch a private label credit card offering the retailer's customers access to financing, promotions, and deals. This new card is designed to provide customers with another way to pay for their purchases, whether it's a ring, bracelet, earrings, or something else.
JTV stands for Jewelry Television, and it runs 24 hours a day. The show bringing the retailer's wares into the homes of 85 million people located across the United States. They also have an e-commerce site optimized for mobile users.
The partnership with Synchrony is seen as a way to take JTV to the next level. "In selecting a consumer financing provider, we were looking for a trusted partner to accelerate JTV's rapid growth - and one with the capabilities to expand our current programs and enhance the customer experience," said Tim Matthews, CEO, JTV.
"As an innovator in the jewelry and gemstone space, we're passionate about exploring new opportunities to make it easier for our customers and viewers to experience our products and this new partnership will enable this," he added.
Part of this deal includes the StretchPay payment program, allowing people to pay their purchase off over an extended period of time—without having to pay extra. This program is already available to JTV customers when ordering via the TV show.
Synchrony and luxury jewelry
Synchrony has a history of working with companies in the luxury jewelry arena, having found that financing is a motivating factor when making purchases. Synchrony recently carried out a study on fine jewelry. While interviewing their cardholders they found that four out of ten people would have gone elsewhere if they could not finance their purchase in-house.
"Our partnership with JTV allows Synchrony to expand its footprint in the luxury retail market with an industry disruptor reaching millions of Americans every day," said Neeraj Mehta, CEO, Payment Solutions at Synchrony.
"We look forward to partnering with JTV to leverage our data analytics capabilities and enhance the company's consumer financing programs through the development of new and improved digital and loyalty experiences," he added.