The content is accurate at the time of publication and is subject to change.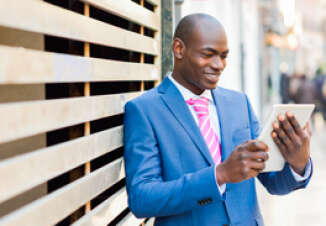 Along with getting good grades, keeping your credit on track can make a big difference in your life. FICO and Sallie Mae have released a handbook to get young people started down the right path. The free book gives readers a crash course about the ins and outs of credit, and how to manage it effectively.
Inside the Understanding Credit Handbook young people and their families will find information on wide range of credit basics, ranging from definitions of key terms and information on the different kinds of available credit to explaining what credit histories and credit scores are, how they work, and why they are important.
"We hear about the importance of understanding credit and maintaining a good credit score every day, and many people, especially those just beginning to establish a credit history, may benefit from more information and education," said Charlie Rocha, senior vice president, Sallie Mae.
They also take readers a little deeper when it comes to helping them understand their FICO score, and how to establish one. Topics include detailing the factors that go into creating their score, how they are calculated, and then how lenders use them to either extend or deny them credit.
With all the cyber security issues in the news they also included information on how to get and keep track of one's credit report.
More schooling on having a healthy financial future
The handbook also offers insights on topics that directly relate to keeping finances and credit scores healhy including:
Make a budget: Budgets can be an integral part of managing and controlling expenses when you're in college. To help people get started Sallie Mae has created a downloadable monthly budget worksheet.

Managing Accounts: Keep track of credit cards, auto loans, student loans, and other kinds of  revolving credit that can boost credit scores. The key is paying on time and avoiding high balances.

On Time payments: Keeping your accounts current is an important part of building a good or great credit history.  Collections and late payments negatively affect credit scores.

Keep an eye on your credit scores: Everyone should check and monitor their FICO scores on a regular basis. This is especially true when they apply for a loan. In general people should check their score six to 12 months before filling out a loan application, so they can clean up any discrepancies.