The content is accurate at the time of publication and is subject to change.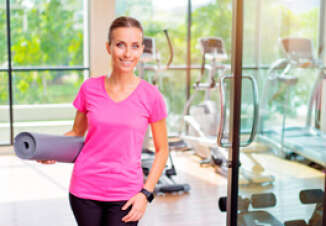 Smart watches and wearable tech are pretty popular, but there are only few you can actually make payments from. So what if any wearable device could be used to pay for your latte or yoga class, would that make your heart skip a beat? If the answer is yes, then you might be happy to learn that MasterCard and Coin are partnering up to transform all sorts of fitness tech, wearable devices, and smart watches into mobile wallets and payment devices.
For this initiative they have already partnered with brands like Atlas Wearables, Moov, and Omate, which specialize in designing a wide range of fitness trackers, smart watches and tech-based personal trainer devices, with more designers and manufactures slated to come on board.
Tech meets software
Both MasterCard and Coin bring something different to this partnership, with Coin supplying the hardware and software, which is then integrated with the MasterCard Digital Enablement Service (MDES).
MDES is already used with MasterPass its digital wallet, and can be integrated into a wide variety of devices, allowing manufactures like Atlas Wearables, Moov, and Omate, to easily turn their devices into payment systems. In a nutshell MDES integration means that the fitness tracker you wear to the gym can also be used to pay for your post-workout green juice or a snack at the restaurant next door.
A booming market
This segment of the market has been growing and both companies see their collaboration as being a way to give consumers more flexibility and a higher level of safety when using mobile payment devices.
"The great thing about the MasterCard program is that we are adding payment functionality to items that consumers are already using – fitness bands, jewelry, clothing, watches," said Sherri Haymond, senior vice president, Digital Payments, MasterCard. "This makes the products more useful for consumers and enhances the value device manufacturers can deliver to their customers. Coin complements that approach and enables us to reach an expanded set of device partners."
This collabo they are looking to make every accessory, wearable device and gadget a payment device.