The content is accurate at the time of publication and is subject to change.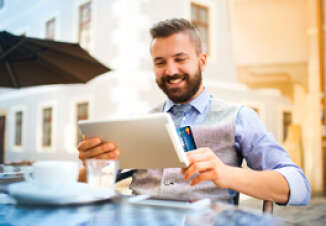 MasterCard has taken its relationship with First Performance Global up a notch, by signing a deal expanding their intellectual property relationship and extending the licensing for its proprietary MasterCard In Control technology. This is seen as a way to give cardholders access to more financial tools and enhance security.
With this new deal, MasterCard will get an equity stake in First Performance and work with them to grow their reach when it comes to providing processors and payment card issuers with self-service tools for their credit and debit cardholders, giving them a more streamlined experience.
"The way people shop and pay is continually changing through new technologies," said Geoff Iddison, executive vice president, strategic partnerships, MasterCard. "Solutions like these complement platforms like MasterPass and EMV in delivering cardholders both a better shopping experience and peace of mind in the protection of their accounts."
The back story
First Performance Global began using The MasterCard License in 2014 to create its platform that makes it possible for consumers to "turn on" and "turn off" their debit and credit cards. With this technology they also gave cardholders a way to take control of how and where their cards were used, when using their GogoNogo mobile app. It can also be used to activate loyalty and rewards programs.
"We have enjoyed a great relationship with MasterCard," notes A. Wayne Johnson, First Performance CEO and Executive Managing Director. "The expansion of our intellectual property relationship on a global basis is an exciting opportunity for our company."
MasterCard, a technology company in the payments industry, runs a global payment-processing network, linking governments, businesses, financial institutions, merchants, and consumers in over 210 countries around the world. Their technology and products are used in a wide range of areas including traveling, shopping, managing finances, and business development.
First Performance Global provides financial institutions with a platform, offering them the ability to provide their customers with card management, customer self-service capabilities, messaging and loyalty tools in order to give cardholders a better experience while also boosting interactive communication and security.