The content is accurate at the time of publication and is subject to change.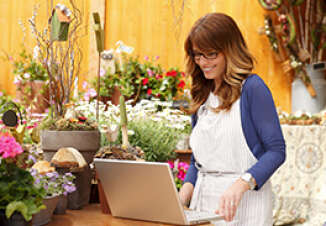 Fraud is an issue for everyone these days including small and medium-sized businesses, and with this, in mind, Mastercard has partnered with Global Cyber Alliance (GCA) to provide businesses with a new Cybersecurity Toolkit. This new resource is free to businesses around the world, and it provides them with tools and directions to help them thwart cybercriminals.
They point to the 2018 Verizon Data Breach Report suggesting that 58% of cyber-attacks, like phishing, malware, and ransomware, are directed toward small businesses. The toolkit is designed to give them a way to boost security in a straightforward and easy manner. "What sets the Global Cyber Alliance Cybersecurity Toolkit apart is that it is an action kit," said Philip Reitinger, president and CEO of Global Cyber Alliance.
"Our focus is on producing a dynamic clearinghouse of operational tools that help small and medium businesses address risk and improve their cybersecurity posture, leveraging the deep expertise of our network of global partners, such as Mastercard, and the experiences of actual GCA toolkit users," he added.
What's in the toolkit?
The GCA Cybersecurity Toolkit includes a variety of security-related information and tools, including those that help them evaluate their cyber-related assets. They also get information on how to design strong passwords, employ multi-factor authentication, backup of important information, and put a stop to phishing and prevent viruses.
They have included a wide range of how-to materials, including template policies and forms, training videos, and additional documents that can be used to customize for their own cybersecurity strategy.
Getting the inside scoop on best practices
What are the best practices from leading security based organizations? The package includes information on best practices from several well-known organizations, including:
Mastercard

The Center for Internet Security Controls

The UK's National Cyber Security Centre Cyber Essentials

The Australian Cyber Security Centre's Essential Eight
"Safety and security are core to our brand," says Ron Green, chief security officer, Mastercard. "Every day, we are committed to developing new and better ways to keep payments safe – especially for small businesses, the lifeblood of any economy. By partnering with the Global Cyber Alliance, we're helping entrepreneurs and business owners to better protect themselves. In that way, they can stay focused on what they do best: running and growing their business."
Businesses that are interested in getting more information can visit the website.