The content is accurate at the time of publication and is subject to change.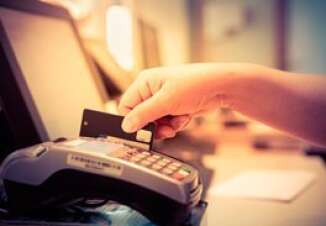 MasterCard will be coming on board as the official network for the Kroger Co. 1-2-3 Rewards co-branded credit card program. The new program is set to launch toward the end of this year, with the new cards slated to begin rolling out before the spring of 2018.
The new collection of credit cards will be part of the MasterCard network, and let people earn points when shopping. They can then turn around and use the points to buy food and other kinds of items at Kroger grocery stores. "The Kroger 1-2-3 REWARDS® credit card is an important part of how we reward our loyal shoppers," said Gary Millerchip, CEO of Kroger Personal Finance.
"We are always looking for partnerships that support our business strategy of creating value for customers by lowering costs throughout the business and we are excited for this new partnership with MasterCard, he said."
Fuel savings and coupons
No matter what time of year it is, hitting the pump can cost you. With this partnership, people using the 1-2-3 REWARDS co-branded credit card will still be able to take the sting out of buying gas by taking advantage of exclusive fuel discounts.
They will also receive personalized shopping coupons, and since they will be part of the MasterCard network they will be able to access a variety of MasterCard benefits.
Working with U.S. Bancorp too
U.S. Bancorp is the official issuer of the Kroger Co. cards, and this will not change with this new partnership. The two companies have had a long history together, and MasterCard coming onboard is seen as helping them move forward with their mutual goals.
"Kroger is a leader in innovation and we are pleased to join with them and U.S. Bank to provide their cardholders with a unique program to earn and redeem rewards," said Linda Kirkpatrick, executive vice president, Market Development, MasterCard.
"Consumers want a card program that meets their specific shopping needs and together with Kroger and U.S. Bank, we provide the flexibility that best fit their lifestyle," she said.
The Kroger Co.is a large retail grocer that made $115.3 billion in sales in 2016. They have locations in a variety of states, offering consumers access to a wide range of stores, including grocery, department, discount, convenience and jewelry stores.