The content is accurate at the time of publication and is subject to change.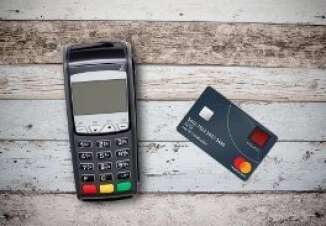 Did you know that MasterCard has been developing biometric credit cards that let people authorize usage and purchases with their fingerprint? They rolled out the first biometric cards last year, and now MasterCard has announced an upgrade to the technology, making it easier for people with these cards to register their fingerprints.
With this upgrade, people will be able to register their fingerprint from their home, office or anywhere else, removing the need for them to do it at the bank. When paying with these cards, people place their finger on the sensor integrated into the cards design to verify their identity. They can then either tap or dip the card into the terminal.
"Making life safer and simpler for consumers is the cornerstone of our efforts around biometrics and comes through the use of some incredibly sophisticated technology," said Bob Reany, executive vice president of identity solutions at MasterCard.
"People love the security our biometric card delivers because we put their needs first. The card draws power from the payment terminal so it can be used anywhere, we use a flexible biometric scanner so it's more durable, and now we have a sleeve to register fingerprints so people don't have to make a trip to a bank branch," he added.
Getting started
They have now created a battery-powered sleeve which lets people actually enroll their contact or contactless biometric card at home. How does it work? The card's sensor scans the individual's fingerprint, and at that point it encrypts the data on a digital template and stores it away until it's needed to verify a payment.
Making the process easier is seen as a way to increase the adoption of biometric technology by both consumers and issuers. It lets the technology be used without requiring that bank branches set up the additional infrastructure to scan and take fingerprints.
Can this technology be used at EMV outfitted terminals in stores? Yes, and these biometric cards don't require that stores employ any additional technology.
The biometrics
This initiative is part of MasterCard's ongoing mission to do away with passwords and systems that authorize payments based on the data people know. Instead, they want cardholders to be able to use information generated by who they are. This means using biometric technology to authorize payments by using fingerprints, iris scans and facial recognition. The cards are self-powered and do not require batteries.