The content is accurate at the time of publication and is subject to change.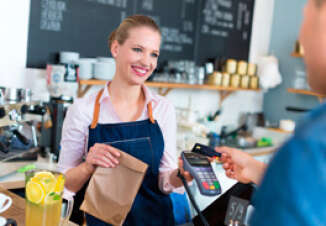 The conversion to EMV technology has brought better security, but it has also slowed down the checkout line, so MasterCard is rolling out their solution - M/Chip Fast, a new application designed to make purchases go through faster.
The application actually piggybacks the company's already existing technology developed using the same principals used to create 'tap-and-go' and contact-less payment processing. M/Chip Fast works by prioritizing aspects of the transactions that protect cardholders' data. What does this mean for cardholders? Checking out should be as easy as when they use their stripe-based cards.
"Ultimately, we all want to deliver great experiences for consumers and merchants," said Ajay Bhalla, president of Enterprise Risk and Security for MasterCard. "That's why we believe that M/Chip Fast or any similar product should be implemented in consultation with the industry. With that holistic view, interested merchants can easily integrate this with their current systems to provide both speed and security for all chip cards."
The fast chip
M/Chip Fast technology was designed to be used in areas where merchants and consumers need fast checkout times and on-point security. This technology works in conjunction with EMV technology. Consumers insert their card in the terminal which is enabled with the M/Chip Fast tech, like they normally world.
At that point a code is generated to reduce the threat of fraud, and once the code is created the card can be slid out of the terminal. The fact that it can be removed once the code is created reduces the overall time of the transaction. It also takes away consumers' perceptions that it takes longer to check out with the new EMV enabled payment cards.
Putting out the call
MasterCard wants to fix the perception that EMV technology slows down checkout times. They are building on their tech-based solution by putting out the call within the payment card industry so that forums with action-oriented mandates, including the EMV Migration Forum and Payments Security Task Force, start to address perceptions about the overall speed of EMV technology.
In general the adoption of EMV tech has gained traction in the U.S. since October 2015 when it was introduced formally with 67% of MasterCard-branded credit cards in the U.S. embedded with the new chips - a 51% upswing over the last 6 months. These chip cards can be used in 1.2 million U.S. merchants which have installed the new terminals, up 121%.